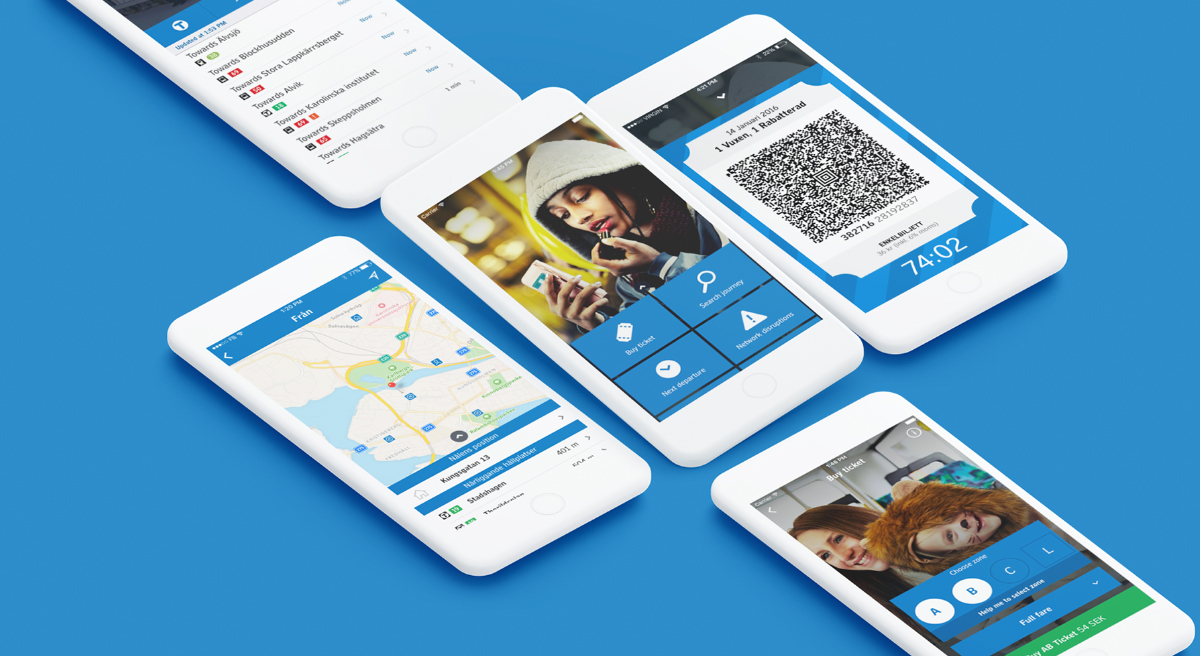 Project Overview
A redesign of the mobile app for Stockholms Lokaltrafik, SL. The main touchpoint for tickets and timetables. This project was made in 2016 while working for Topp.
The Challenge
Stockholms Lokaltrafik came to Topp with the ask to re-design their mobile client. The app was to be their new main point of buying tickets.
SL moves over 800 000 commuters every day; Travelers with very different needs. This meant that the app had to cater to both everyday users, visiting tourists, as well as people with various disabilities. SL also wanted an app that felt personal, unique, iconic—and marketable. Transit is there to move people, so people had to be at the center. There was also an ongoing shift in the ticket system. Abandoning the old "zone system" in favor of a single travel zone, and SL needed help to figure out how this would manifest in the app.
The Project
The team in addition to myself consisted of a visual designer, a researcher, and a design technologist. Early on we set out with research including the involvement from Synskadades Riksförbund, to get direct input from the visually impaired. This research informed the design and helped us understand the struggles of different user groups. Through quick iterations and several prototypes, we were able to validate our concepts and get feedback from both users and stakeholders. For me as the UX-designer, one primary task is to keep the concept together and be the "glue in the team". There was a continuous collaboration with both the 'ticket' and the customer service part of SL. After the concept phase, we worked together with Know-IT who handled the development. For me, this meant creating detailed flows and specifications as well as implementation support throughout the project.
The Result
The app had over a million downloads in the first couple of months. The client (and myself) were very happy with the result, though the reviews in the Appstore initially were not that great – Something I mostly attribute to problems with the service backend, and the fact that changing a service radically has a tendency to irritate users. A great learning nevertheless.