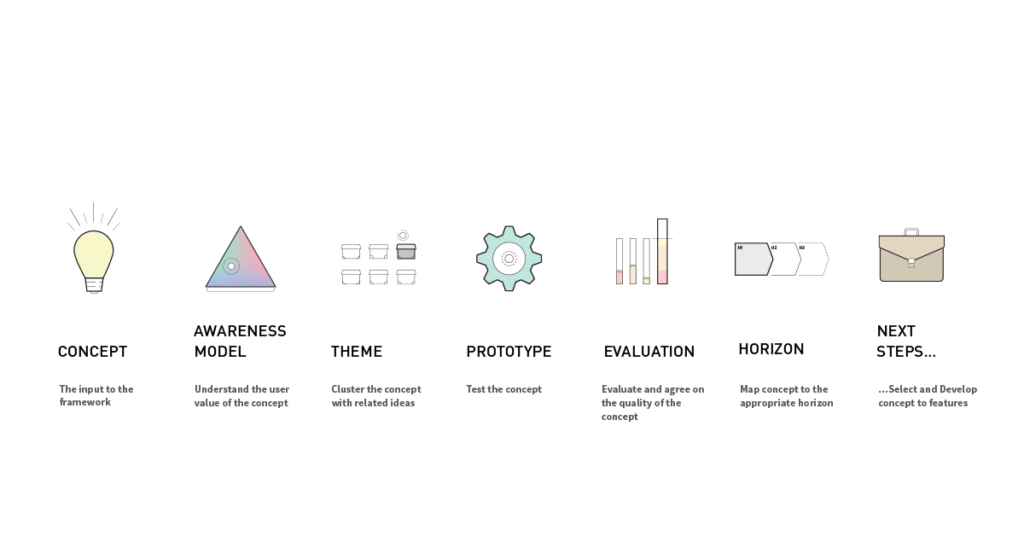 Project Overview
This project was made in ~10 weeks, during 2017 while working for Topp.
The eye-tracking company Tobii needed help with innovation and figure out the potential values of eye-tracking in a general computing context – and to create a framework for ideas, supporting their internal design and innovation team.
The Challenge
Tobii is a world leader in eye-tracking but had a challenge finding new appliances and use-cases for their technology. I had previously been involved in a project with Tobii where the focus was investigating the potential of eye-tracking on mobile. This time the focus was general computing and laptops in particular. Tobii had their own design team that was more than capable to come up with concepts and prototype but lacked a way to evaluate, organize, and prioritize ideas. One particular challenge for us was that eye-tracking itself is a completely alien way of interaction. Many common UX best practices and seemingly sound assumptions aren't applicable at all. That meant that in order to truly understand the challenge we first had to experience it.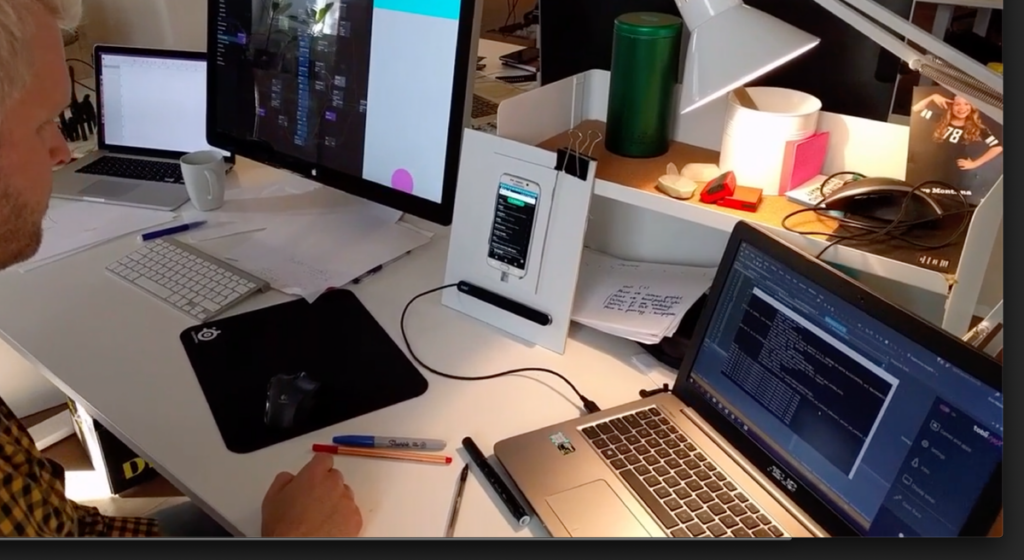 One of many prototypes
The project started out by brainstorming concepts, creating hypotheses, and evaluating the ideas through various prototypes. We also did research to better understand what type of relationship users currently have with their laptop – and how potentially this technology could affect that relationship. Through exploration and experiments, we were able to define a vision of the value of eye-tracking. In addition to coming up with concepts, testing, and documenting them – My role was to create a framework for evaluating the new ideas. To facilitate innovation we developed a new digital tool for comparison of concepts, features, and themes. This tool allowed Tobii to evaluate, map, and get a better overview of all concepts and their user value. Creating a much clearer path from idea to roadmap.
The Result
In addition to the framework and the tool itself, the project resulted in 8 innovation themes, more than 55 evaluated concepts distributed in horizons. Since its success, more clients have been asking for their own version of the tool. Topp has now developed a generic version and productizing the Innovation Tool.